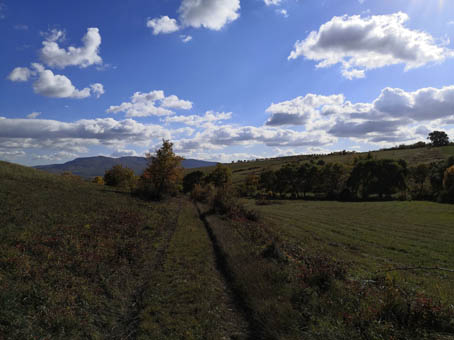 A friend of mine asked me recently, how to help a third person with a decision about a career change. In essence, the third person was unhappy about the last career move, he had made, which made him relocate but did not return, what he was hoping for. Now, he was thinking about relocating again, but did not know where to, or what company to look for.

A couple of things occured to me and I will switch away from the third person and talk about myself, to make things easier. First of all, I find it very important to identify a positive goal that attracts me, instead of just looking at the things that I do not want anymore. When I decided that I wanted to study acting, I went through many auditions and finally ended up in Berne, Switzerland. There were times, when I was not happy about living in Berne. I did not know anybody outside of university and the Performing Arts department is small (about 48 students for all 4 levels). But I always knew, why I was there, and this made me get through the tougher parts. 
Secondly, if a decision turned out to be disappointing, I find it important not to rush to the next one. I was working for a theatre in Eisleben, which was on the verge of being closed. My partner was working for one in Switzerland. As it goes in theatre, you don't really get weekends off, so we were not seeing each other for weeks. When the next job offer came up, I was examining the various voices. The one advocating to take the job, pleaded for money. I eventually turned it down, and had to live with the negative impact on my finances.
There is also something to say about timing. I find it sometimes difficult not to blame myself for being quicker with decisions, but I have learned to look closer, and understand the reasons for my hesitation. Again, it is tough to just persist, but the best change comes with time to my experience.
Thirdly, sometimes a change is more than you can manage. Relocating, new job, new relationships - all of this needs some confidence to master the situation. Being realistic about my personal situation and my emotional balance is probably the hardest part for me. I love streched assignments, as they push me into an unknown area of growth and make me see new capabilities that I did not think I had. But I have come to realize if I cannot trace any excitement in my emotions, it is not the right thing.

Long story short: Any decision with career or life will at some point put some pain points forward. I am enthusiastic person, so remembering what I was enthusiastic about, when I took the decision helps me get through adversities. Also, I have come to value the time that it takes me to arrive at a decision. If something asks me to rush and I don't feel ready - it is not my cup of tea.